Septic Tank Servicing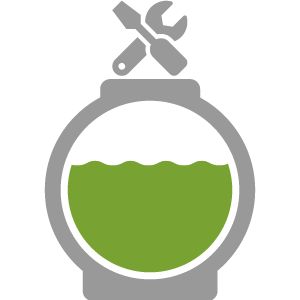 Having your Septic Tank System serviced regularly is very important for several reasons:
It will require less expensive maintenance and repairs
It will last longer, saving you an expensive replacement
It will work more efficiently.
How the treatment plant works.
The system comprises a pre-treatment chamber feeding to a secondary treatment chamber.
Further biological and mechanical filtration occurs by the use of a high performance filter, prior to the Textile filtration chamber.
Our septic tank treatment plants have a textile filtering system that cleans the effluent through recirculation. The effluent is pumped and sprayed several times through this unique textile filter. Each pass cleans the liquid further until it is at the appropriate quality for discharge through an irrigation system. The resulting irrigation water easily exceeds both the NZ and Aust. Standards for waste water disposal.
The system is controlled by an audio- visual alarm for system operation and malfunction. Should the alarm red light flash and the alarm activate, check the breaker to ensure it is not tripped. If the breaker has tripped attempt to reset it. If it doesn't remain reset – call us and we can come and attend to it.
To mute the alarm push the OFF button.
Periodically the primary chamber will require pump out to remove sludge at the bottom of the tank. We will measure the solids level and recommend a pump out when necessary.
It is recommended that the plant be serviced at least twice a year to ensure that the system maintains its efficiency.
For more information, or to enquire about septic tank installation, maintenance or treatment, contact us and we will be happy to help!