Some cleaning jobs require more than just a pair of gloves and a scrubbing brush.
Environment First are your leading licensed septic tank cleaners for Manawatu and Horowhenua. As fully qualified plumbers and drainlayers we understand exactly how your system works so we can diagnose problems quickly and find solutions fast.
Our range of services includes:
"Fast Friendly and efficient service we received today in the cleaning of our septic tank. Thank you for the reminder letter from the last tank cleaning we had three years ago."
Mr Parkin, Feilding
Make life easier with regular servicing: just set and forget
Whether you're hosting a dinner party, having a family celebration, or just enjoying some peace and quiet at home, the last thing you want to deal with is unexpected problems with your septic tank. Make those worries a thing of the past and let Environment First take care of it.
With a regular servicing schedule we'll make sure your systems are cleaned and checked as often as required, saving you money on expensive servicing and emergency call-outs.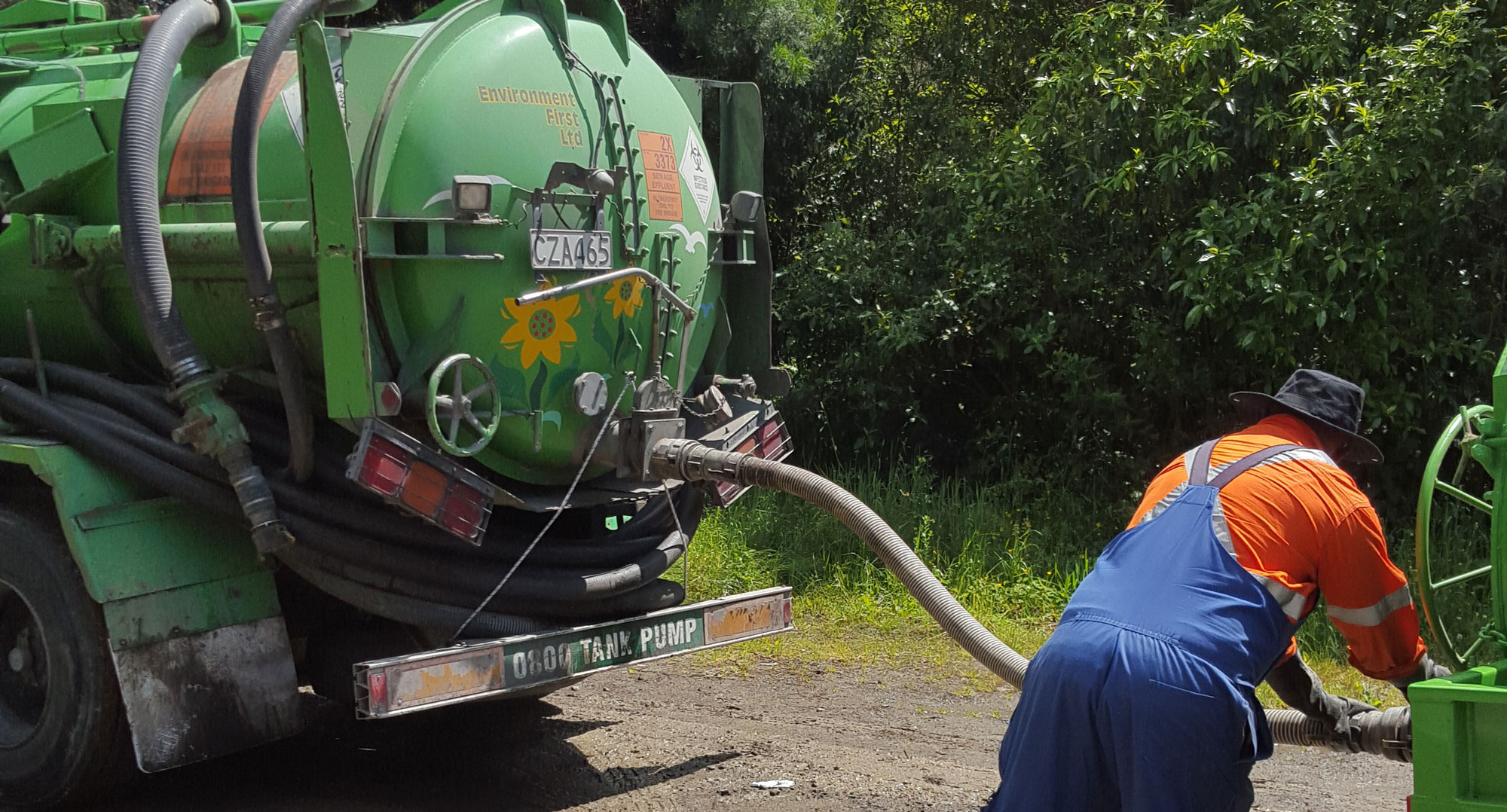 Step 1: Book a free consultation.
We'll assess your system, recommend a servicing schedule and give you a quote.
Step 2: Sign a servicing agreement
and set up your easy regular payments
Step 3: We'll notify you in advance
when your next service is due and book a time to come.
Step 4: Our friendly team will arrive
on time and get the job done.