Grease Traps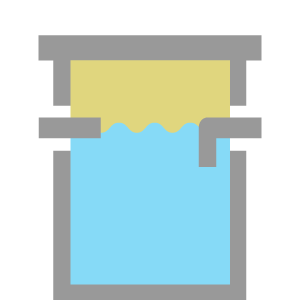 We install and service grease traps for a wide range of industries throughout Manawatu and Horowhenua.
Grease traps are settling systems designed to trap grease and suspended sediments in industrial liquid waste streams. Generally, grease traps consist of a sump with baffles. They are used in mechanics' workshops, hotels, supermarkets and a wide range of other industrial activities.
Regular inspection and maintenance is vital!
The load of pollutants and frequency of use can vary greatly across different industries. Grease traps should be inspected at least every few days and cleaned out well before the pollutants reach the inlet/outlet level at the base of the unit. Failing to maintain and service your grease trap regularly will result in the unit not working efficiently and can lead to blocking and flooding of the drainage system. All pollutants from the unit must be disposed of in accordance with local area bylaws.
How Grease Traps Work
Baffles in the trap slow down the wastewater flow and reduce turbulence allowing the grease and water to separate. The grease floats to the surface and is retained in the trap while the grease-free wastewater exits the grease trap into the sewer system. The grease trap needs to be accessible at any time.
Features & Benefits
Grease traps capture and separates grease waste from the flow of wastewater, helping prevent drains from blocking and enabling the easy disposal of grease waste.
Applications
Restaurants
Hotels
Takeaway shops
Hospitals
Bakeries
Butcheries
Supermarkets
Mechanic's Workshops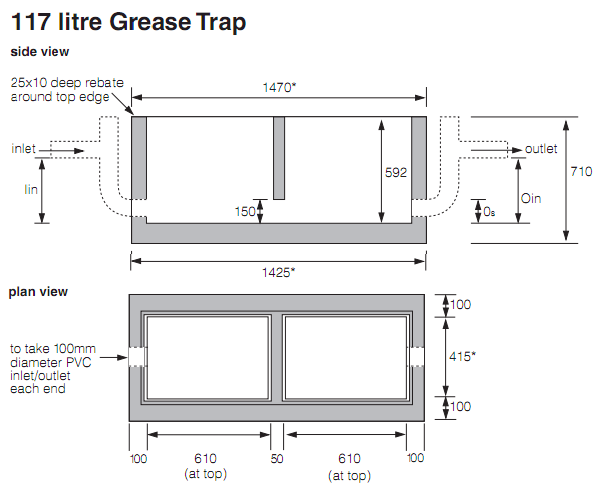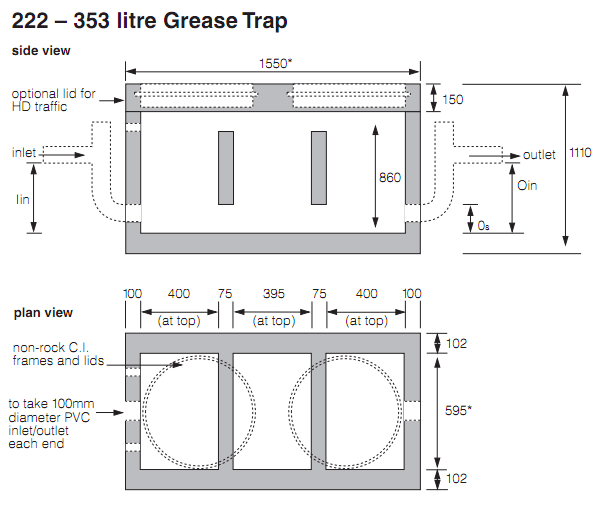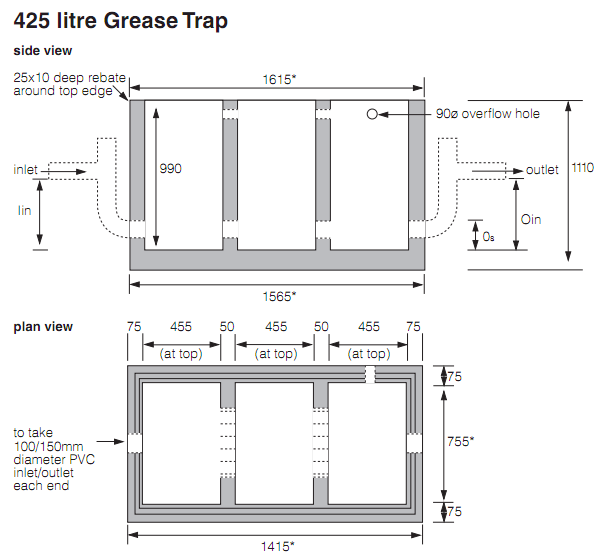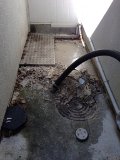 If you need your grease trap serviced or a new grease trap installed, please get in touch.